WHERE VISITORS BECOME FRIENDS




AND FRIENDS BECOME FAMILY
A safe place to explore and discover your faith.
Whether you're new to church or just this church, this is the kind of place where you won't be met with guilt or condemnation. Come as you are and bring your questions with you.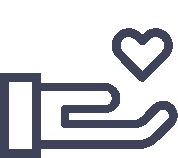 "Whoever is generous to the poor lends to the lord, and he will repay him for his deed."